turn off reverse DNS lookups:
"UseDNS no" in /etc/ssh/sshd_config
---
fdisk -ul image.img
You must set cylinders.
You can do this from the extra functions menu.
Disk image-sda: 0 MB, 0 bytes
255 heads, 63 sectors/track, 0 cylinders, total 0 sectors
Units = sectors of 1 * 512 = 512 bytes
Device     Boot Start End      Blocks    Id System
image.img *    63    78140159 39070048+ 7  HPFS/NTFS
Partition 1 has different physical/logical endings:
phys=(1023, 254, 63) logical=(4863, 254, 63)
# mount -o loop,offset='''32256''' -t auto image.img mnt/
JFFS2
-----
#!/bin/bash
if [ $# -eq 0 ]; then
echo $0 JFFS2_IMAGE_FILE
exit
fi
modprobe mtdram total_size=44576 erase_size=128
modprobe mtdblock
dd if="$1" of=/dev/mtdblock0
mount -t jffs2 /dev/mtdblock0 m
———
cat /proc/mtd for information of mtd device
.——————-
unpack: rootfs
cat rootfs.gz | lzma -d | cpio -id -H newc
or
cat rootfs.gz | gunzip -c | cpio -id -H newc
pack:
dd if=/dev/zero of=rootfs1 bs=1k count=8192
mke2fs -q -F -m 0 -i 1024 rootfs1
mkdir -p rfs
sudo mount -t ext2 -o loop rootfs1 rfs
cd rfs
tar –exclude="*/lib*\.a" –exclude="*/man/*" –exclude="*/include/*" -cpf – * | \
sudo tar -C rfs -xf –
// sudo chown -h -R 0:0 rfs
find ./rfs | cpio -o -H newc | gzip -9 > rootfs.gz
sudo umount rfs
//gzip -9 -c rootfs1 > rootfs.gz
better to unpack with
cpio -id --no-absolute-filenames
or you will smash your linux…
---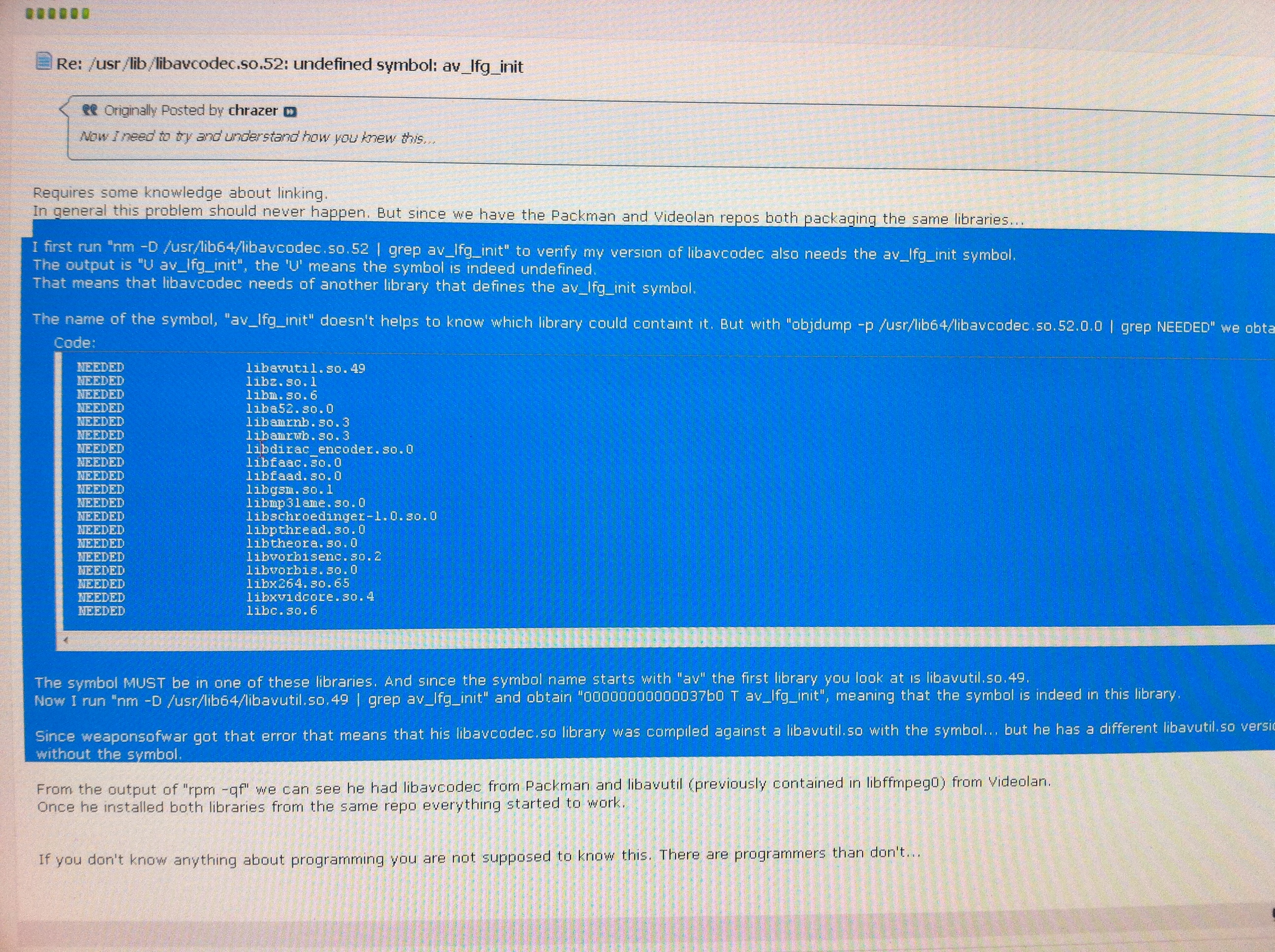 ---
dd if=/dev/zero of=/hdd/swap bs=1M count=400
mkswap /hdd/swap
swapon /hdd/swap
/etc/fstab
/hdd/swap swap swap defaults 0 0
---
[ad]
quelle: http://www.mindfactory.de/forum/serveradministration/42140-nslu2-debian-webserver.html
Solltet Ihr eigentlich keinen Webserver aktiviert haben, könnt Ihr aber dennoch den exim dazu verwenden, via eines sogenannten Smarthosts (= externer Mailserver) Eure fail2ban Mail verschicken zu lassen.
Um einen Smarthost einzurichten startet die Konfiguration mit einem
Code:
dpkg-reconfigure exim4-config
Folgende Konfigurationsschritte:
1.) Versand über Sendezentrale (Smarthost); Empfang mit SMTP oder Fetchmail
2.) Email Name des Systems: Lasst einfach den voreingestellten Domänen Name stehen
3.) IP-Adressen, dan denen eingehende SMTP-Verbindungen erwartet werden: 127.0.0.1
4.) Weitere Ziele, für die die E-Mails angenommen werden sollen: Auch hier den default Domän Namen stehen lassen
[ad]
5.) Rechner für die die E-Mails weitergeleitet werden sollen (Relay): Leer lassen, wenn nicht ein weiterer Rechner DIESEN Rechner als Smarthost verwendet. Also normal leer lassen.
6.) IP Adresse oder Rechnername der Sendezentrale für ausgehende E-Mails:
Hier und genau hier kommt die IP Adresse oder der Rechnername (mail/smtp.xyz) Eures ISP rein!
7.) Lokalen E-Mail Namen in ausgehende Mails verbergen: Ja
8.) Sichtbarer Domänennamen für lokalen Benutzer: Hier gebt eine Adresse ein, die Ihr besitzt (in der Form meinepage.de)
9.) DNS Anfrage minimieren: Ja
10.) Versandart bei lokaler Mailzustellung: Mbox Format in /var/mail/
11.) Einstellungen auf kleine Dateien aufteilen: Nein
Danach startet der MTA neu. Jetzt kann es auch sein, dass Euer Smarthost eine Authentifizierung abverlangt. Diese hinterlegt in der folgenden Datei: /etc/exim4/passwd.client
Hier das Passwort wie folgt hinterlegen:
Code:
IP_des_Mailserver_oder_Name:LOGIN:PASSWORT
Die Datei sollte nur lesbar für root sein.
Startet danach den MTA neu:
---
[ad#ad-1]
🙂
1. get precompiled ppc version of mediatomb from mediatomb download site
2. extract on your dreambox hdd (ex: /hdd/mdeiatomb)
3. edit config/config.xml as following:






<protocolInfo

 

extend=

"yes"

/>




// for german characters







<import hidden-files="no">
	<filesystem-charset>UTF-8</filesystem-charset> 




 <metadata-charset>UTF-8</metadata-charset>




 // if you want to see your mpgs etc




















<extension-mimetype>


    ...
    

<map

 

from=

"mpg"

 

to=

"video/mpeg"

 

/>


    

<map

 

from=

"m2v"

 

to=

"video/mpeg"

 

/>


    

<map

 

from=

"gif"

 

to=

"image/gif"

 

/>


    

<map

 

from=

"jpg"

 

to=

"image/jpeg"

 

/>


    

<map

 

from=

"png"

 

to=

"image/png"

 

/>


    

<map

 

from=

"ts"

 

to=

"video/mpeg"

/>


    

<map

 

from=

"vob"

 

to=

"video/mpeg"

/>


    

<map

 

from=

"wav"

 

to=

"audio/wav"

/>


    

<map

 

from=

"mpg"

 

to=

"video/mpeg"

/>


    

<map

 

from=

"aac"

 

to=

"audio/x-aac"

/>


    

<map

 

from=

"m4a"

 

to=

"audio/mp4"

/>


    

<map

 

from=

"mkv"

 

to=

"video/x-matroska"

/>


    

<map

 

from=

"mov"

 

to=

"video/x-quicktime"

/>


    ...


</extension-mimetype>























Additional XML formats











 








<mimetype-contenttype>


       ...
        

<treat

 

mimetype=

"audio/wav"

 

as=

"wav"

/>


        

<treat

 

mimetype=

"video/x-quicktime"

 

as=

"mov"

/>


        

<treat

 

mimetype=

"audio/x-ms-wma"

 

as=

"wma"

/>


        

<treat

 

mimetype=

"audio/x-ms-asf"

 

as=

"asf"

/>


        

<treat

 

mimetype=

"audio/x-aac"

 

as=

"aac"

/>


        

<treat

 

mimetype=

"video/x-ms-wmv"

 

as=

"wmv"

/>


        

<treat

 

mimetype=

"video/x-matroska"

 

as=

"mkv"

/>


       ...


</mimetype-contenttype>




restart mediatomb, and that's it:




resource:




http://www.webmasterpro.de/server/article/services-mediatomb-plattformunabhaengiger-medienserver.html


















[ad]





				
---
dd if=/dev/hda of=/mnt/backup/MBR_hda.img count=1 bs=512
---
---